Datum / čas
26/03/2022
9:00 - 18:00
Místo konání
Emauzy
Kategorie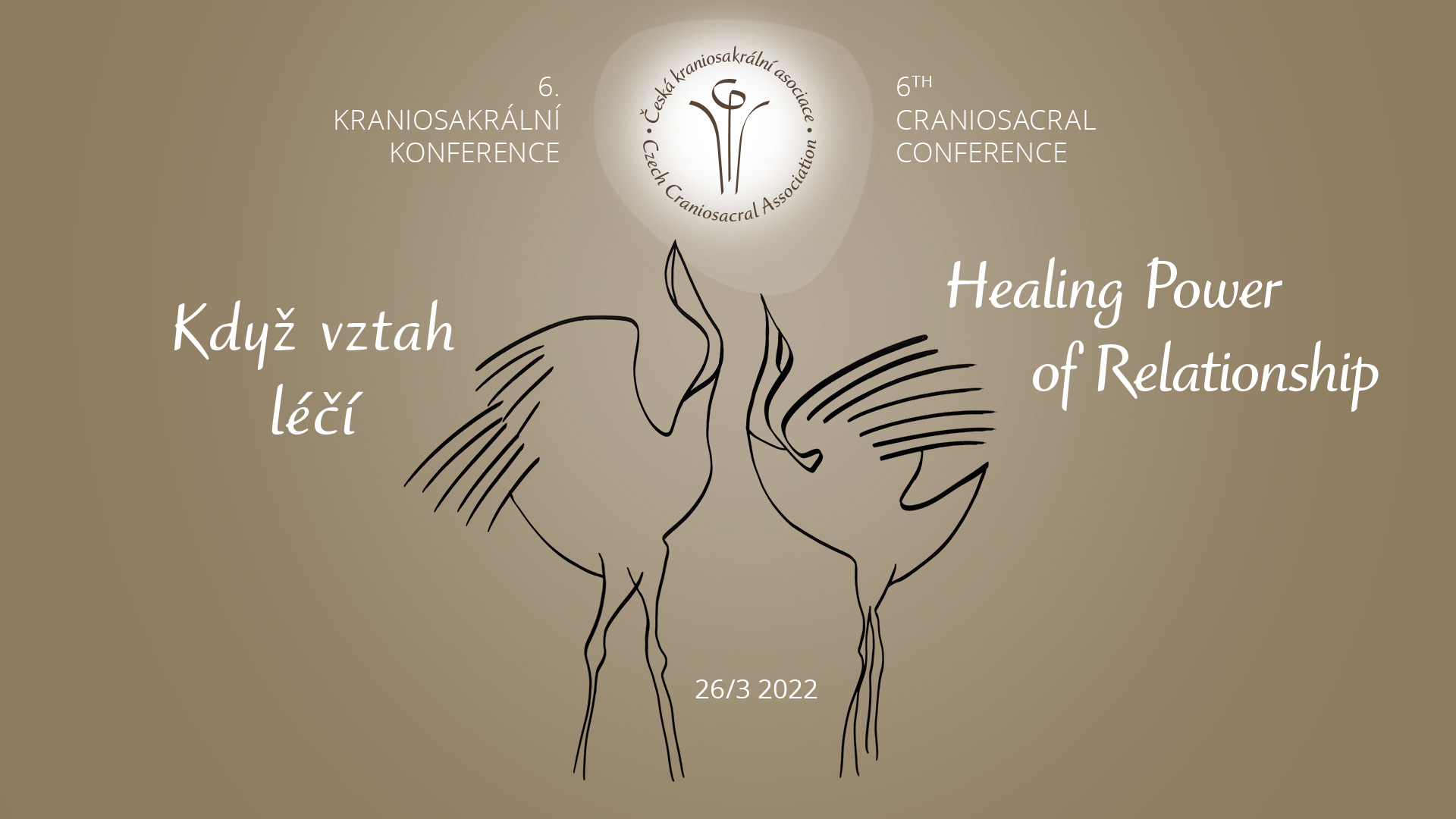 We warmly invite you to the 6th Czech Craniosacral Conference dedicated to the topic of the therapeutic relationship. 
Relationships are the basic fabric of our lives. They shape our perceptions of ourselves, the world around us, our feelings, thoughts, and actions. Their quality plays a vital role in our well-being and health. Recognition of this fact reveals the crucial role of the relationship in therapeutic work. The way we relate to the client is crucial on his path to change, new possibilities in life, and greater integrity. What relationship factors are a condition for therapeutic change?
The conference will be enriching for therapists of craniosacral approaches, physiotherapists, as well as health professionals, psychologists, psychotherapists, and physicians who are interested in body-working therapies 
Regarding to a form of the conference, we will do everything we can to ensure that the conference can take place live. If the current situation does not allow it, we will prepare a full-fledged alternative variant online. We already have experience and positive feedback. In addition to lectures and space for questions and answers, the program would also offer the opportunity to "meet" in smaller groups of participants and we would add a bonus. At the moment, however, we do not want to overtake and we firmly believe that we will see each other in person again in the spring of 2021.
---
Speakers:
Andreas Huckele (DE), Mgr. Ing. Zlata Koštejnová SEP (ČR), Mgr. Petra Nothegger PhD. (ČR) 
Interpreting into English will be provided. 
The conference follow-up  a workshop: 
 Andreas Huckele: How to get cooperation into your therapeutic toolbox? 27-28/3 2022 see more here
---
Speakers and presentations: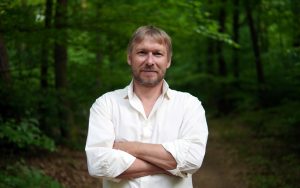 Andreas Huckele
is a writer, teacher, systemic supervisor and couple therapist with the focus on the fields of sexuality, trauma, relationship, abuse and communication. He works with individuals as well as with institutions based on a more than 20 year experience in very different settings. He gives lectures at congresses and conferences, lead seminars for professionals and laypeople, work as a supervisor in institutions and is an award-winning author.
His motivation is to connect what is disconnected and to communicate what is unspeakable to make togetherness and cooperation possible to create a mind-heart and body connected field in the presence.
His practical work is completed by the methods of Somatic Experiencing, Ego-State Therapy, Nonviolent Communication, Inner Child Work, Coaching, Systemic Sex Therapy and Systemic Family Therapy.
Cooperation as a therapeutic skill
The ability to cooperate is a crucial, but often overlooked skill in the relationship between therapist and client. Cooperation allows to get from "doing" to "being". And being is the state from where the client can cross the threshold to and achieve desired changes in his life.
The ability to cooperate is part of the genetic makeup of human beings. To be born in a massively fragmented culture and to grow up in a social environment that is not fully satisfying the needs of a baby is causing damage to the natural skill to cooperate. If we want to break that traumatic pattern, which is passed on through the generations, we have to get back to very early experiences and nurture the corresponding developmental steps. This enables the child parts to grow and us to make cooperation a conscious part of our work with clients. 
But how can we do that? 

How can we reconnect to essential parts of our being which are developed before we were able to consciously speak or think? 

And how can we avoid that thinking and speaking is in the way of that exploration. 

Why is the "other" so so important for our connection with the early parts and why it is not possible to do it alone?

How can we work with the paradox of "doing" to get us into "being"?
---
Mgr. Ing. Zlata Koštejnová, SEP
lecturer, practitioner of the Somatic Experiencing® method and biodynamic craniosacral therapy. She completed professional training in craniosacral biodynamics and Somatic Experiencing®. As part of her classical education, she is a graduate of social pedagogy at PedF UK and FNH VŠE. In practice, he works with traumatized children, adolescents and adults.
Zlata has many years of private experience in Děčín and Prague, more than ten years of experience with working with the body and with meditation processes. She is a lecturer in the educational company ,,Maják zdraví" and chairwoman of the Association of Somatic Experiencing ČR z.s.
Her practice with clients is based on Somatic Experiencing®, biodynamic craniosacral therapy and the Stillness Touch approach, crisis interventions, work with dissociative disorders according to Kathy Steele.
Trust, kindness and full acceptance as attributes of a healing relationship
In our craniosacral practice, we enter into close contact with clients, we become their beacon and together we go through various processes (both clients, but also ours :-)). Confidence in these processes – Confidence in the Breath of Life is one of the key aspects that lead to healing. If there is mistrust in a relationship, "it" cannot work. At the same time, a high degree of kindness and full acceptance of all phenomena that occur during craniosacral treatment is important, because rejection or assessment again leads to a dysfunction of the healing relationship.
But how to handle it all? Sometimes full acceptance without judgment and judgment is very difficult, especially if we, as craniosacral therapists, ourselves have not accepted all parts of our Self or are not kind enough to ourselves. The topic of the lecture will be a closer look at these three attributes of the relationship and the possibilities of how to better anchor them in your practice.
---
Mgr. Petra Nothegger, PhD.
is keen on therapy and lecturing. She is focused on the topics of mental health prevention, women's circles and transgenerational treatment. She likes to combine approaches that help to connect body perception, verbal expression and emotional experience.
She worked as a psychotherapist, physiotherapist and lecturer at psychiatric and psychosomatic clinics in the Czech Republic, Belgium and Mexico.
She taught at Charles University, led educational programs within the organization Outward Bound.
Her practice has been enriched by training in somatic psychotherapy in Biosynthesis, Somatic Coaching, Art Therapy, Focusing and others. She completed her education in the fields of Psychomotor Therapy (KU Leuven, Belgium), Body Awareness Therapy (Bergen University, Norway), doctor study of Kinanthropology and Master's degree in physiotherapy, Charles University in Prague.
In her personal life, she likes to explore by travelling to foreign regions and also to the "inner landscape". She likes humor, creativity, aesthetics, inspiring people and good food. She loves her family, mountains and dancing.
Health not only in a therapeutic relationship
"One gram of contact is more than a ton of hours of therapy." (David Boadella)
Research shows that the quality of a therapeutic relationship significantly affects a client's recovery. In a good therapeutic relationship plays an important role in the source and quality of the therapist and client resources.
What is good therapeutic contact?
What helps me cultivate it?
How do I take care of the contract with the client?
What techniques and experience can help me?
In this workshop we will be based on a salutogenetic view of health and together we will find answers to the mentioned questions. We will look at practical suggestions on the topics of personal resources, the therapeutic contract and specific techniques that can help us in good care of ourselves and the transformative field of the therapeutic relationship.
---
Storno policy: 
Till February 10th we refund fee lowered by 10%.
From Feruary 11th till March 10th we reefund 50% of fee.
From March 11th we don´t refund fee.
Thank you for understanding.