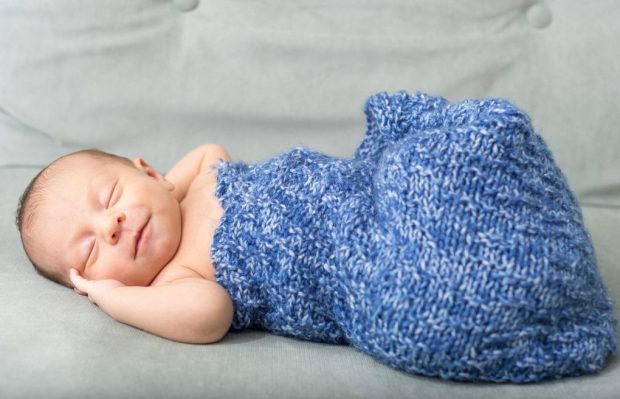 The Lifelong Consequences of Our Birth Experience
Birth is an intense experience that shapes us. The experience of birth remains as an unconscious or implicit memory, held in our cells, tissues, neurology and psyche. We call this an imprint. Although birth is a relatively short experience, because it is so intense and at times overwhelming, birth imprinting functions as a psychological and somatic template that is later activated and runs us in unhelpful ways. These include difficulties in decision making, a lack of trust in relationship, self-esteem issues, addictive behaviours, problems in pacing ourselves, panic attacks, anger outbursts, difficulties with transitions.
This four-day workshop is designed to provide an environment of safety, empathy, and confidentiality in which to explore this territory.
It includes:
Structured periods of teaching to explain the wide range of the impacts of birth imprinting on infants, adults, and the culture at large.
Experiential exercises to research how you were imprinted by your birth and how to free yourself from the power of the predominant birth imprint that is showing up in your life now. Further time is spent learning how to integrate these positive changes into your day-to-day life.
---

Matthew Appleton 

MA RCST UKCP

Is the co founder and director of Conscious Embodiment Trainings. He was also co-founder of the Institute of Craniosacral Studies and a co-director and senior teacher with the Institute for 12 years. Matthew is a registered Craniosacral Therapist and psychotherapist living and working in Bristol. He trained in Body Psychotherapy at the Wilhelm Reich Institute of Integrated Therapy in Germany and in Core Process Psychotherapist at the Karuna Institute in Devon. He further trained in Pre and Perinatal Education with Karlton Terry in Switzerland and has assisted Karlton in the UK. He is a senior co-teacher with the Institute of Pre and Perinatal Education and a member of the International Society of Prenatal and Perinatal Psychology and Medicine.

For ten years he worked as a houseparent at A. S. Neill's famous democratic school Summerhill and his book 'A Free Range Childhood' based on his experiences at Summerhill has been published in several languages.

He has more than 20 years experience of lecturing and facilitating workshops in the UK, Europe, South Africa and America. As well as his more formal trainings, Matthew's work is also informed by his work with a number of Buddhist and Shamanic teachers. He has spent many years visiting sacred sites, encountering wilderness and working in the Celtic shamanic tradition.

His new book Transitions to WHOLENESS was published in 2020. 
Jenni Meyer RN RM BSc Hons RCST
Is co-founder and assistant director of Conscious Embodiment Trainings.
Growing up in Africa gave Jenni a sense of how important it is to have a close connection with the natural world for physical, emotional and spiritual health.
She trained and worked as a nurse in South Africa, before coming to Europe to work as a nurse and train as a midwife. For many years Jenni worked as a community midwife in London with women wanting home births and also with women with mental health needs who were having babies.
Jenni has a BSc Hons. in Human Biology and has also studied massage, naturopathy and Craniosacral therapy. She has studied with teachers from various different Buddhist and Yogic traditions. One of Jenni's passions has been Okido yoga (a Japanese Yoga with a Zen Buddhist tradition, amalgamating traditional branches of Yoga and some concepts from martial arts). Her interest in Yoga continues and she is currently exploring Scaravelli inspired Yoga.
Jenni trained in Pre and Perinatal Education with Karlton Terry and assisted on some of Karlton's UK trainings. She has also assisted and taught Craniosacral therapy with the Institute of Craniosacral Therapy. Jenni now teaches on many of the Conscious Embodment courses.
Her home is now in Bristol where she has a busy Craniosacral Therapy practice.
---
Workshop will be translated into Czech language. 
---
By registering for the seminar, the participant acknowledges and agrees to the following:
The seminar is not a substitute for medical or psychotherapeutic care.  The participant agrees to inform the organizer of any serious physical or psychological problems or treatment he/she is undergoing.
Participation in the seminar is voluntary and can be very experiential. The participant is responsible for everything he/she does.
The participant may leave the seminar at any time. The seminar fee is non-refundable in this case.
It is the right of the instructor to terminate the participant's attendance if deemed appropriate. In this case, the seminar fee will be refunded to the participant.
---
Workshop fee is 580 EUR till June 30th 2023  after that date 620 EUR.
Storno condotions: 
In case of cancellation of the event by the association for any reason, 100% of the amount will be refunded.
Until July 15th 2023, we refund the fee less 10% of the total fee.
From July 16th to August 30th 2023 we refund 50% of the fee.
From Septemeber 1st 2023 the fee is non-refundable. Thank you for your understanding and respect for our rules.
---
The capacity od the workshop is full right now. If you are interested to substitute if somebody cancels write us by email – kraniosakralniasociace@gmail.com.